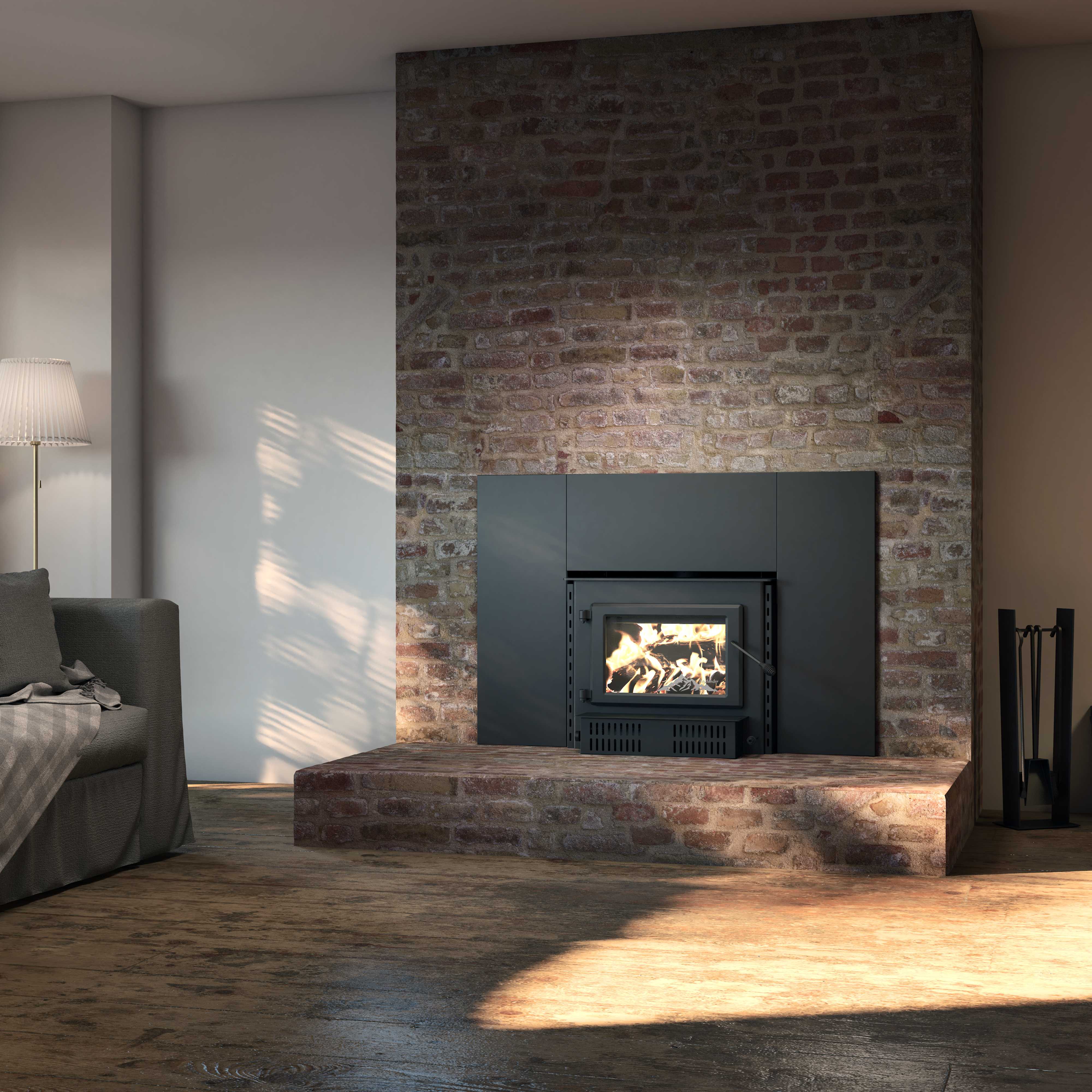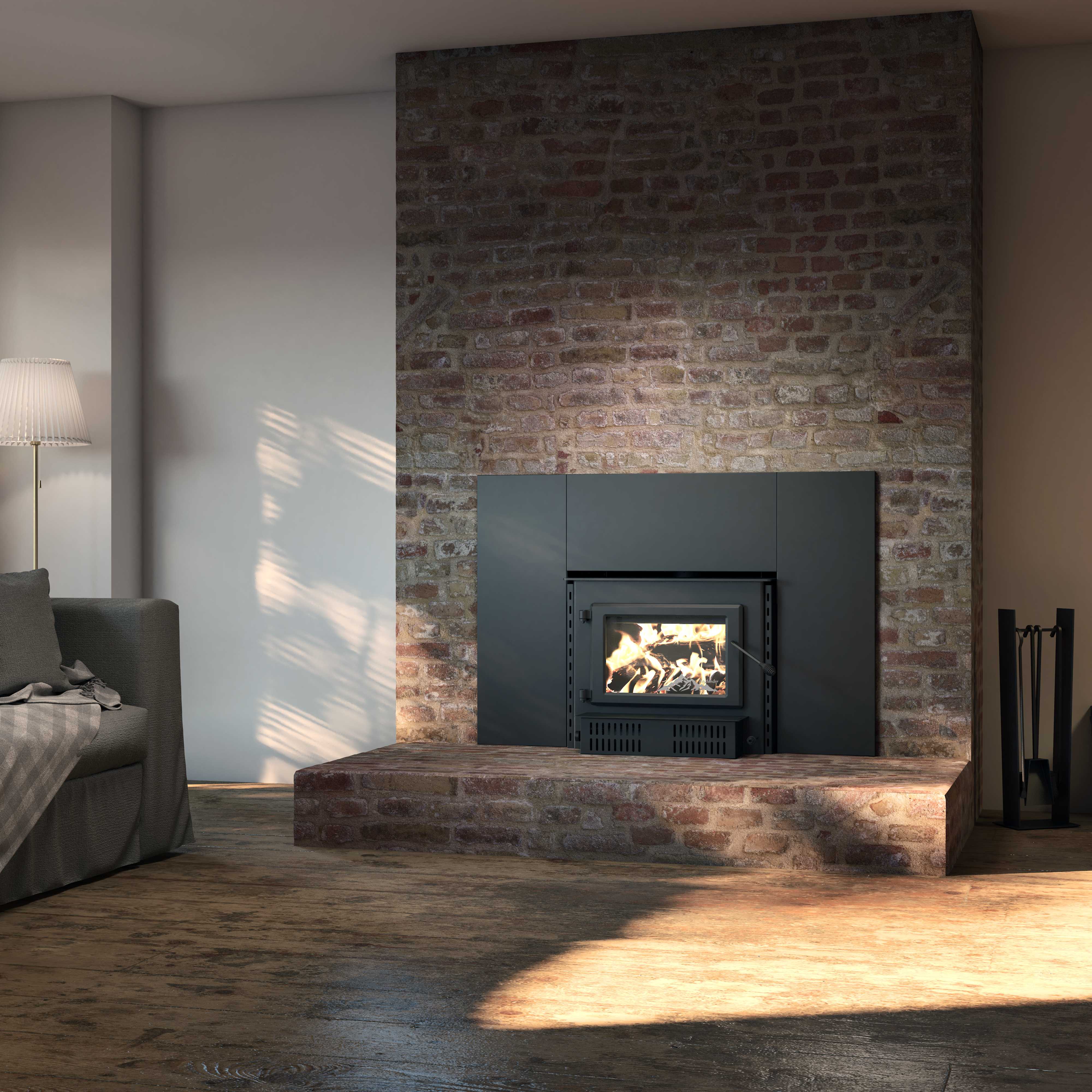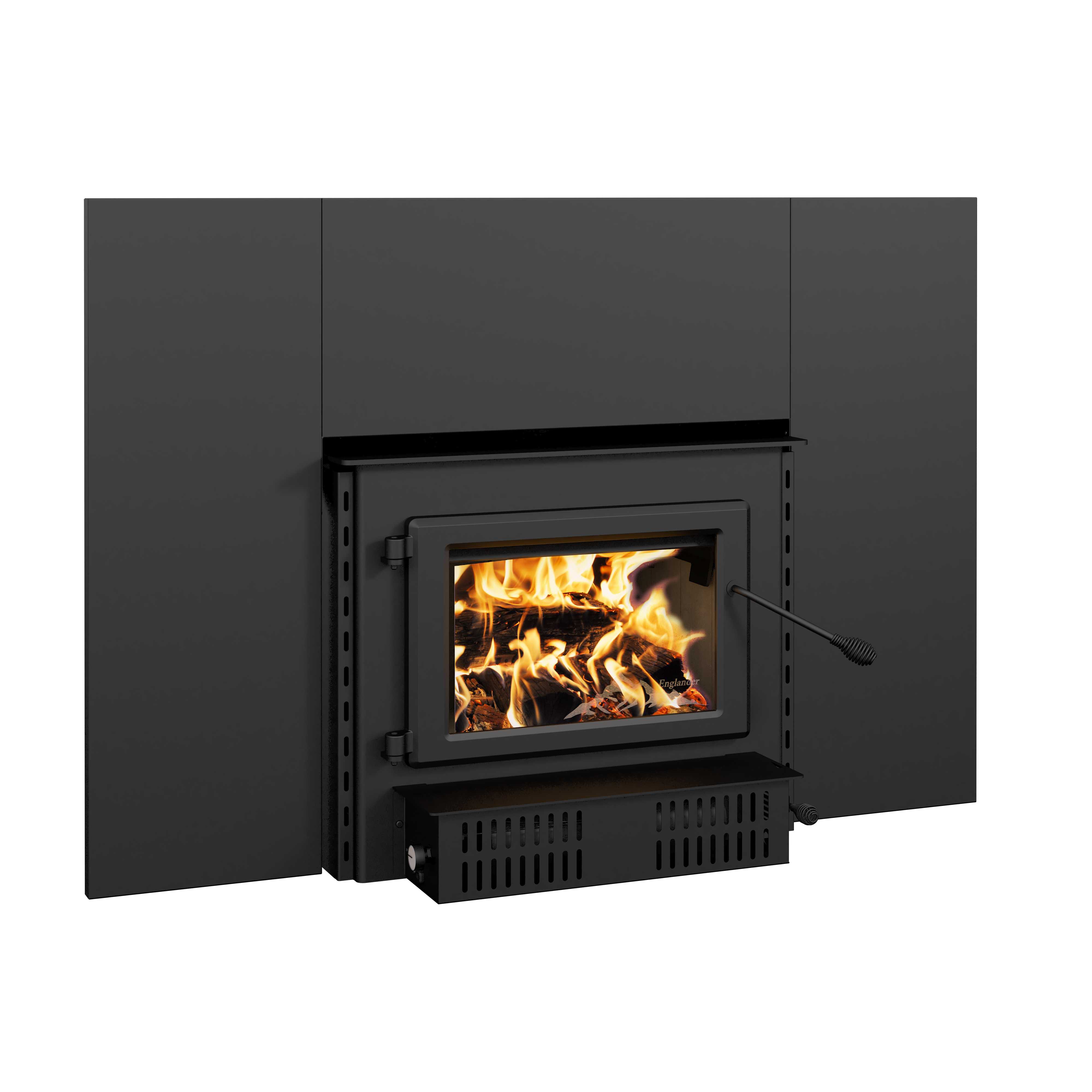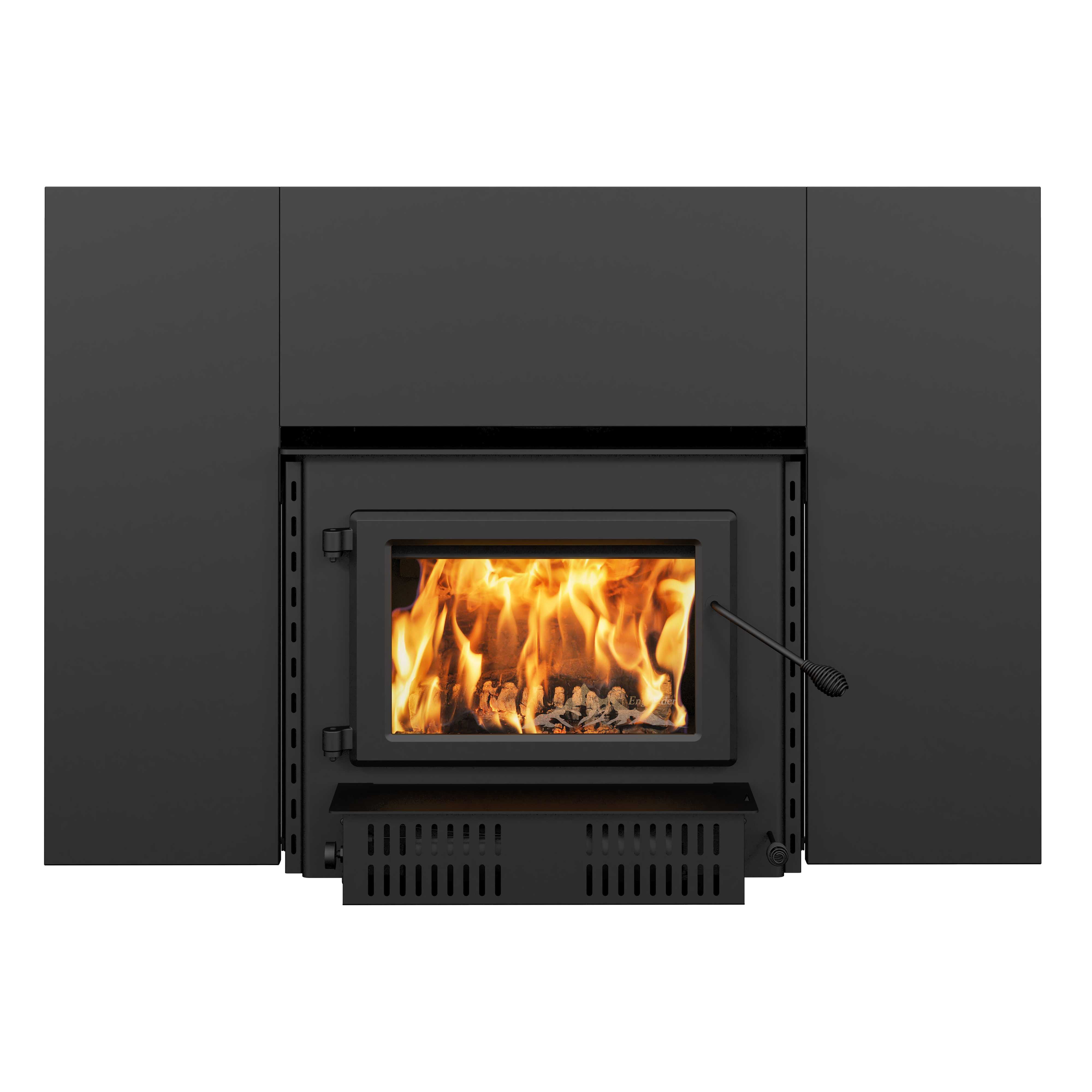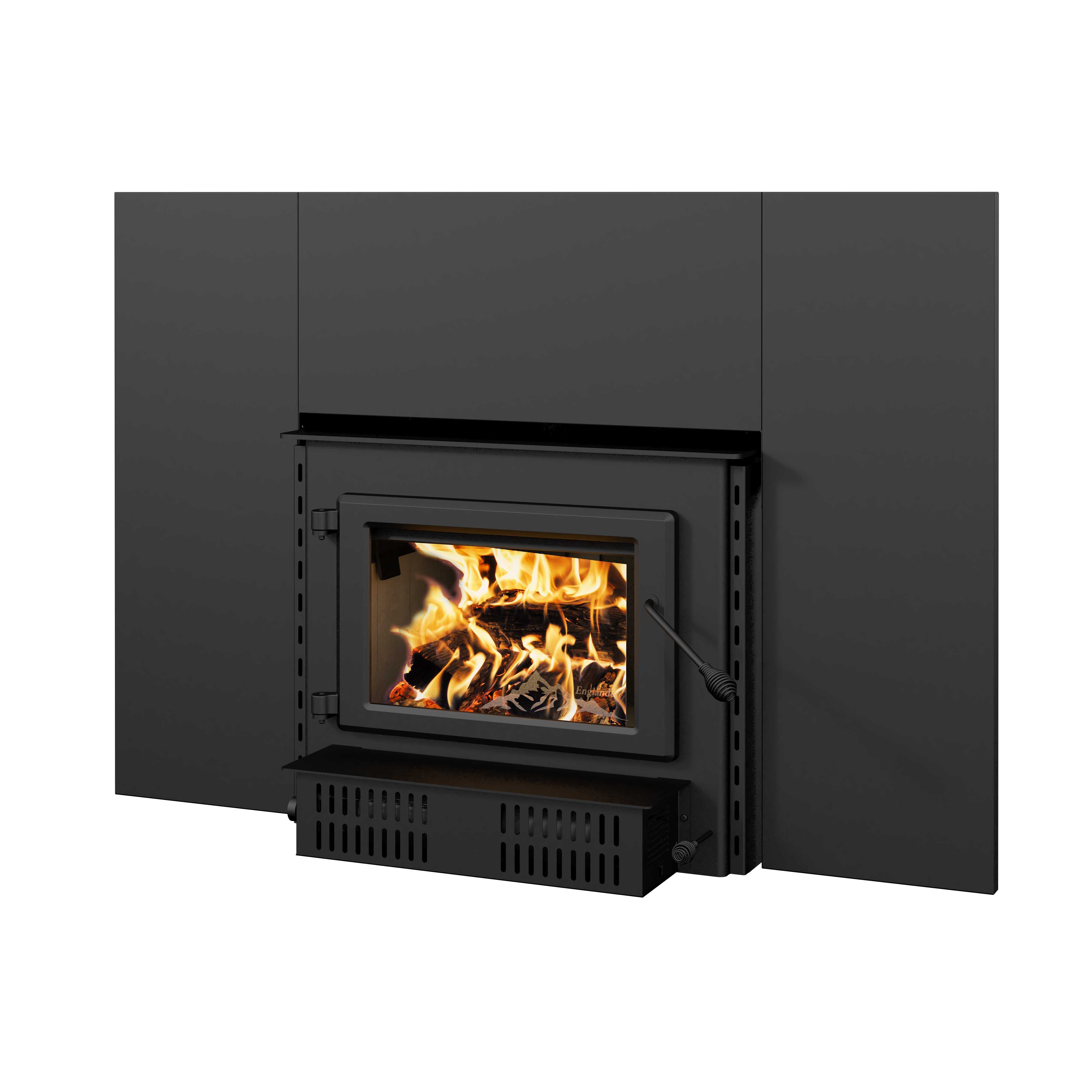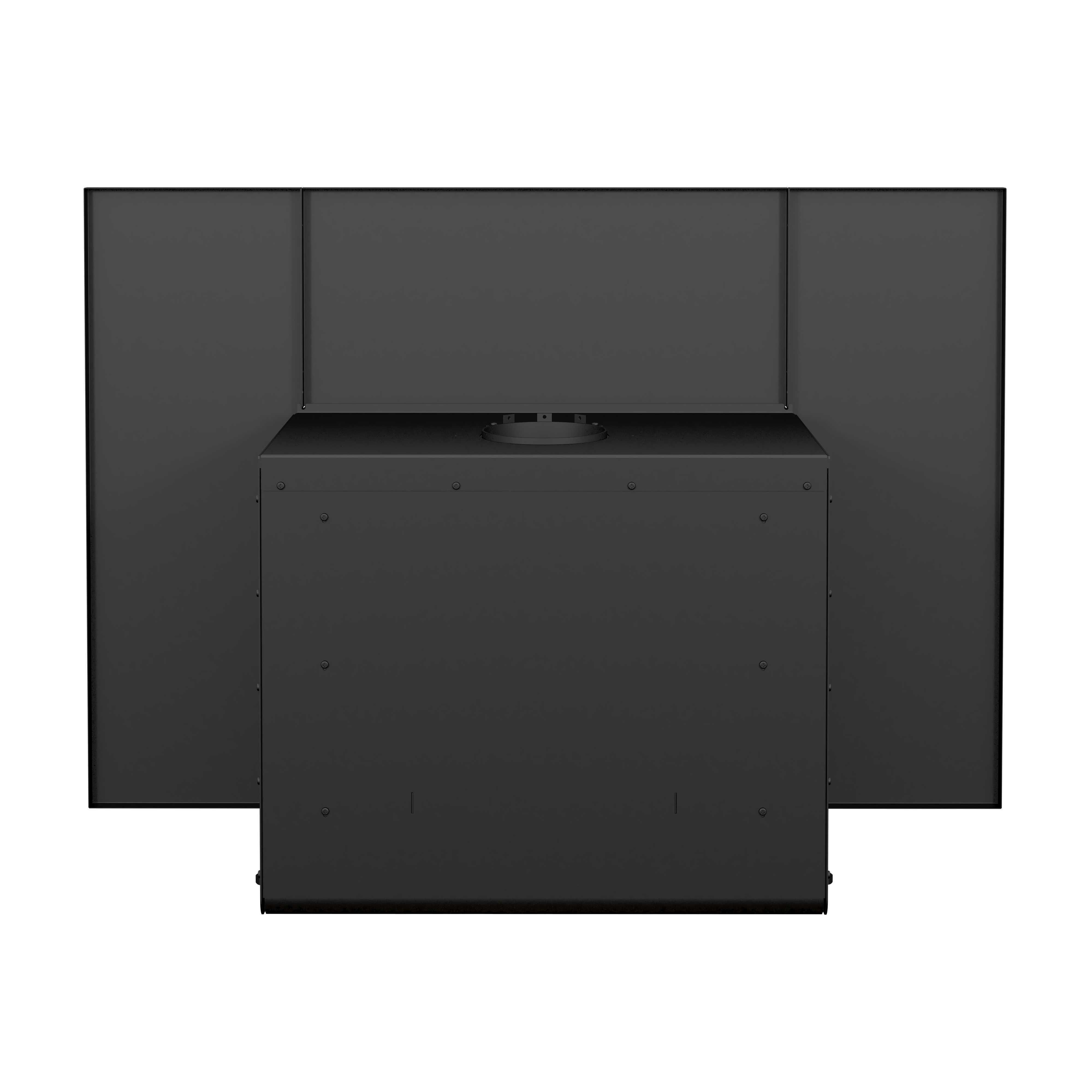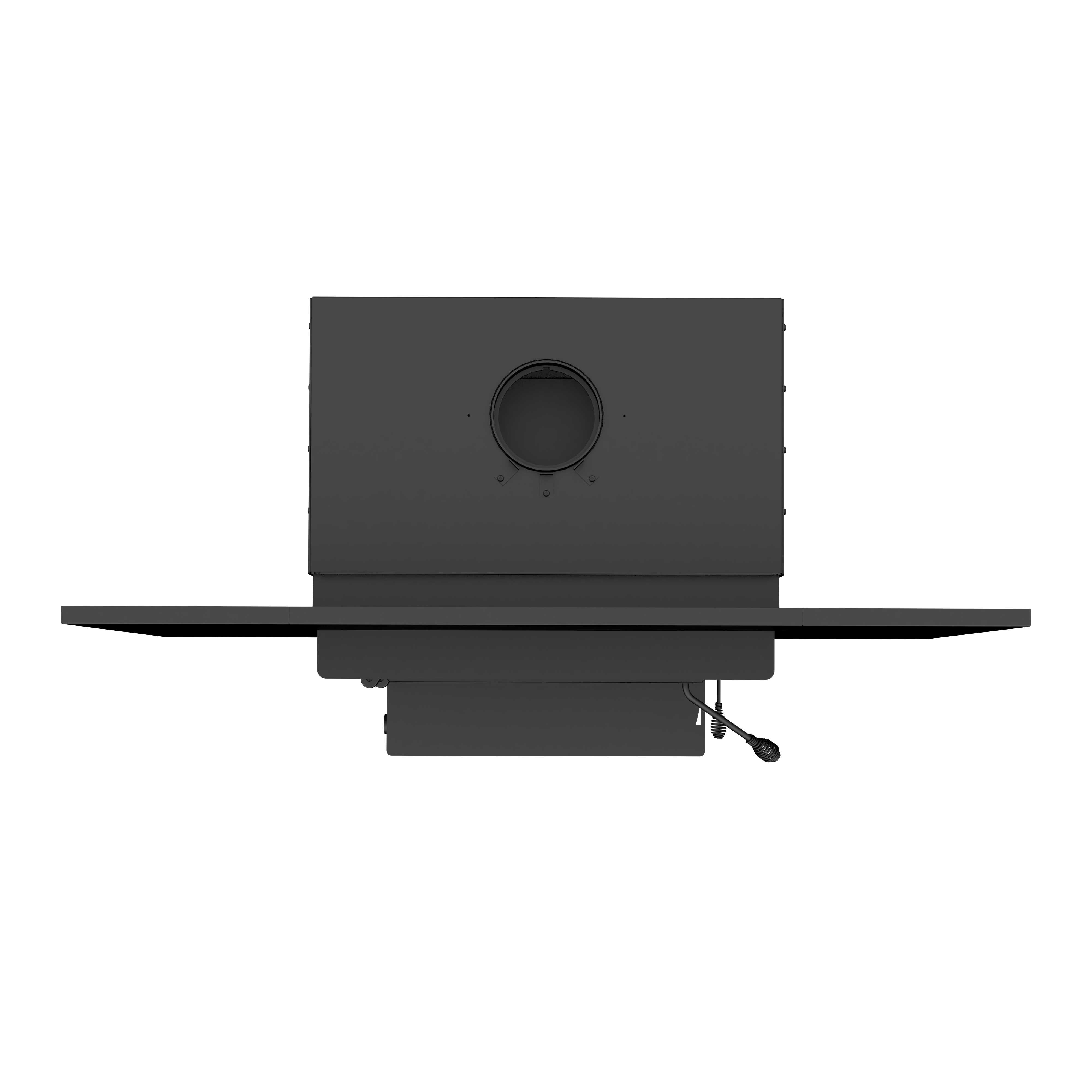 ESW0009
BLUE RIDGE 300-I
Free shipping - Curbside delivery
Out of stock
High efficiency 2.4 ft³ firebox
Up to 8 hours burn time
Spring faceplate adjustment system which easily adapts to any type of hearth
Steel top reinforced with a stainless steel heat shield
Cast iron door and ceramic glass
EPA certified
Proudly made in USA
Non-catalytic combustion system
Qualifies for the 30% US tax credit
Included: 34" x 50" faceplate, air intake damper and 144 CFM blower with thermodisc
Wood insert manual | Safety notifications & general information
Appliance dimensions
Installation & Operation Requirements
| | |
| --- | --- |
| Fuel type | Dry cordwood (16" recommended) |
| Recommended heating area | 500 - 2,100 ft² |
| Overall firebox volume | 2.4 ft³ |
| EPA loading volume | 1.95 ft³ |
| Maximum burn time | 8 h |
| Maximum heat output-dry cordwood | 75,000 BTU/h |
| Minimum overall heat output rate | 14,200 BTU/h (4.16 kW) |
| Maximum overall heat output rate | 44,500 BTU/h (13.04 kW) |
| Average overall efficiency-dry cordwood (HHV) | 72 % |
| Average overall efficiency-dry cordwood (LHV) | 77 % |
| Optimum efficiency | 79 % |
| Optimum heat transfer efficiency | 76 % |
| Average particulate emission rate | 2.3 g/h |
| Average CO | 69 g/h |
| From serial # | 100 |
| Certifications | EPA-2020 |
| Visao ID | ENAVQezCRz2trcBs3ok2VQ |
| Mobile home approved | No |
| Premium quality blower included (CFM) | 144 |
| Certified according to applicable standards | By an accredited laboratory (CAN/USA) |
| Combustion technology | Non-catalytic |
| Stainless-steel secondary-air system | Yes |
| Flue outlet diameter | 6" |
| Distance-center of the flue outlet to back unit | 6 3/4" |
| Distance-center of the flue outlet to side unit | 13 1/2" |
| Recommended chimney diameter | 6" |
| | |
| --- | --- |
| Type of chimney | Liner ULC-S635, CAN/ULC-S640, UL 1777 |
| Minimum chimney height | 12' |
| Overall dimension (Width) | 50" |
| Overall dimension (Height) | 34" |
| Overall dimension (Depth) | 26 1/2" |
| Door type | Single, glass with cast iron frame |
| Door opening size (Width) | 17 1/2" |
| Door opening size (Height) | 9" |
| Glass type | Ceramic glass |
| Glass surface - W x H | 14 7/8" x 9 1/4" |
| Steel thickness-body | 3/16" |
| Steel thickness-top | 1/4" |
| Firebox size (Width) | 21" |
| Firebox size (Height) | 12" |
| Firebox size (Depth) | 16 1/2" |
| Maximum log length | 20" oriented East-West |
| Log positioning | Loading over width |
| Firebox lined with refractory bricks | Yes |
| Baffle type | High quality vermiculite |
| High-efficiency certified appliance | Yes, EPA 2020 approved |
| Canadian Standard (emissions) | CSA B415.1-10 |
| USA Standard (emissions) | EPA |
| Canadian Standard (safety) | ULC S628 |
| USA Standard (safety) | UL 1482, UL 737 |
| Warranty | Limited 5 years |
| | |
Clearances to combustibles*

Clearance - Base of the unit to ceiling**

84"

84"
*The information given on the certification label affixed to the appliance always overrides the information published in any other media (owner's manual, catalogues, flyers, magazines and/or web sites).
**Some appliances have been tested with a low ceiling. Before setting up your unit, refer to the installation manual.
0.0 / 5
0 reviews
5
0
4
0
3
0
2
0
1
0